Over 100 YEARS of Design Experience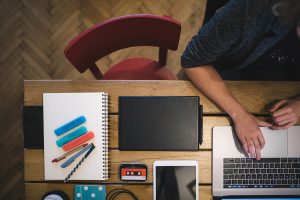 Our designers have put in the hours. We can offer you a guarantee that our design work is backed with knowledge and experience. You do not gain the accountability that we have over night… it takes time. Among our designers we have just that.
We have the experience to deliver you high quality work in a variety of ways. From brand building and establishment to packaging and digital media. We have experienced it all.
Let us know what you need, get in contact with us over the phone at 336-629-0951 or use the button below to send us an email. We look forward to sharing our experience with you.
A Brief History of Digital Printing Digital printing was first introduced in the 90's. The first color digital printer to hit the market was the…
Read More